Haugland Helps Propel New York's Offshore Wind Industry Forward
January 14, 2022
Haugland to provide onshore transmission system construction for Eversource and Ørsted on the South Fork Wind project.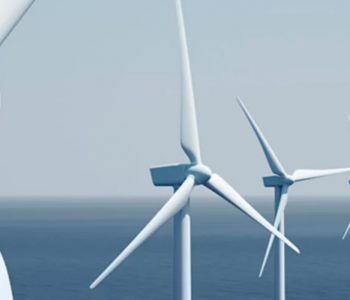 Joint venture partners Eversource and Ørsted announced their selection of Long Island-based contractor Haugland Energy Group LLC (an affiliate of Haugland Group LLC), to install the underground duct bank system for South Fork Wind's onshore transmission line and to lead the construction of the  project's onshore interconnection facility located in East Hampton, New York.
This new agreement will create more than 100 union jobs for Long Island skilled trades workers, including heavy equipment operators, electricians, lineworkers, and local delivery drivers who will support transportation of materials to the project site. Haugland Group affiliates are signatory to several local unions, including the International Brotherhood of Electrical Workers (IBEW) Local 1049 and International Union of Operating Engineers Local 138, who will serve as the source of construction labor for the project. In addition to Haugland Energy Group, several other local businesses will support the project's construction activities and will prioritize local sourcing of construction materials, benefitting Long Island's economy and further expanding the domestic offshore wind supply chain in New York State.
"Transmission is our expertise at Eversource, and together with Haugland Group, we will combine our decades of knowledge to ensure a smooth transition to clean, renewable energy for thousands of New Yorkers," said Joe Nolan, Chief Executive Officer and President of Eversource Energy. "We are excited to start this work soon and even more excited to be doing it hand in hand with local union labor. New Yorkers are continuing to step up to combat climate change, and we are proud to be partnering with them to achieve their clean energy goals."
"This agreement is a critical step for South Fork Wind and New York in advancing onshore construction and delivering clean energy," said David Hardy Chief Executive Officer of Ørsted Offshore North America. "Partnering with a local union contractor like Haugland Group is central to our commitment to continue building a new U.S. offshore wind industry that provides good-paying jobs in the communities we serve."
"Haugland Group could not be prouder to partner with Eversource and Ørsted on the South Fork offshore wind project, which we hope to be the first of many successful enterprises as we build toward Long Island's future," said Billy Haugland, Co-President of Haugland Group. "Embracing renewable energy resources like offshore wind are critical, not only to bolster Long Island's infrastructure, but also to infuse our local community with tremendous economic growth as it provides new opportunities to our labor force, local businesses and contracting community. Haugland is honored to help reshape Long Island's utility landscape while providing clean energy to its residents."
"This is a shining example of the economic benefits that Long Island will reap from offshore wind," said Matt Cohen, President & CEO of the Long Island Association. "The partnership between Eversource, Ørsted, and the Haugland Group should serve as a national model for how regions can support job growth and build their economy through offshore wind while combating climate change at the same time."
South Fork Wind is on track to be fully permitted in the early part of this year with onshore construction work beginning soon after. The project will be New York's first offshore wind farm and will power approximately 70,000 New York homes each year with clean, offshore wind energy when it begins operations at the end of 2023.